HOW THE DOGS OF THE PAST CREATED THE CURRENT,
WHICH WILL CREATE THE FUTURE.

Paigewyre's Snow Drift of Love

Drifter is a mainly white tri marked female. She doesn't care for showing, would sooner be home enjoying things. She has a very soft temperament.
---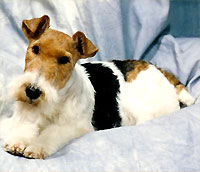 "SASS" CAN. AM CH. BROOKHAVEN GARBO
PURCHASED A SENIOR BROOD BITCH FROM ROY & JEANNIE BREEKE. SHE WAS A FEMALE WITH LOTS OF TERRIER ATTITUDE. FROM MARI MORRISEY TOP PRODUCING BITCH, CH. DENIDALE OLGA OF HALSO.
---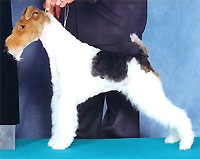 "DIAMOND" CH. PAIGEWYRE'S EVER LASTING LOVE
DIAMOND WAS MY FIRST PUPPY WHELPED. BEING THE ONLY PUPPY SHE NEVER LEARNED TO SHARE, BELIEVED ANYTHING THAT MOVED WAS FAIR GAME. THIS MAKEING HER HARD TO HANDLE AT TIMES.
---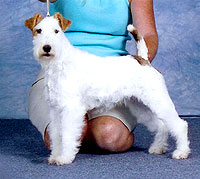 "FLEECE" Ch. Paigewyre's Soft Kiss of Snow
CH. PAIEWYRE'S SOFT KISS OF SNOW
CALL NAME: FLEECE
BORN: MAY 27, 2003
SIRE: CH. PAIGEWYRE'S SNOW GHOST
DAM: PAIGEWYRE'S CANDY'S LOVE KISS

FLEECE IS A VERY LIGHTLY MARKED FEMALE,
WITH GOOD SUBSTANCE JUST LIKE HER MOM CANDY.
---
A VERY EASY GOING FEMALE WITH A LOVELY ATTITUDE. SHE ENJOYED HER JOB A BROOD BITCH, AND HELPING OUT OTHERS IN THE WHELPING BOX. THIS IS SOMETHING SHE PASSED ALONG TO HER OFF SPRING. SHE HAS BEEN USED TO CREATE TWO SEPERATE BLOODLINES IN MY CURRENT BREEDING PROGRAM.
---
FROM THIS LITTER WE KEPT TWO FEMALES. "TROUBLE" PAIGEWYRE A TOUCH OF TROUBLE & "BUTTON'S" PAIGEWYRE MAGICAL BUTTON.
BOTH THESE FEMALES ARE ALWAYS CARING FOR THE PUPPIES IN THE HOUSE. BUTTON'S IS A LITTLE MORE ADVENTURES AND HAS A LITTLE MORE ATTITUDE THEN TROUBLE.
---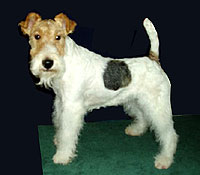 "LIBBY" PAIGEWYRE MAGICAL DREAM
LIBBY A BOUNCE FEMALE WITH LOTS OF ENERGY.
---

AMERICAN, CANADIAN, INTERNATIONAL CHAMPION
TALISMAN DE LA BARRIERE ROUGE
"Tally" was imported from France at the age of 3 months and grew up here, learning a new language and meeting new friends. He finished his titles quickly with BOB wins over specials and a Specialty Best of Winners. He has a lovely body and the great movement that goes with well laid back shoulders and a rear to match. His tail set is really great as is his personality. His favorite pastime is "playing" with anything and everything. We expect his kids to do well here in the states. A well mannered dog who is sensible and calm, while still being that energetic wire that we love. His kids are inheriting that lovely "laid back" attitude and his love for people.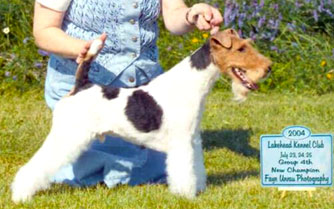 ---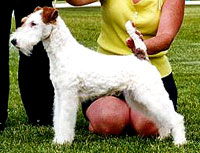 "SPUD" Ch. Paigewyre's Snow Ghost

CALL NAME: SPUD
BORN: NOV. 25, 2001
SIRE: AM. CH. BRIARLEA'S GHOST RIDER
DAM: PAIGEWYRE A TOUCH OF TROUBLE

SPUD IS A SPLIT FACE MALE, LIGHTLY MARKED.
LOTS OF SUBSTANCE WITH GOOD MOVEMENT
HE HAS BEEN RETIRED FROM BREEDING SERVICES.
---

Paigewyre Love's The Rev Limit

Call Name: Mercedes
Sire: Can. Ch. El-Ray's Moonwalks to Paigewyre
Dam: Paigewyre Red Hot Love Affair
Show record:
Wheat City Kennel Club Nov. 15-17, 2013
Nov. 15, 2013 under Judge Patricia Taylor:
Group 4 and Best Puppy in Group

Nov. 17, 2013 under Judge Glen Stark
Best Puppy in Group

Mercedes just 6 months old at this show.
Will be shown limited shows in 2014.
---

Elray's Moonwalks to Paigewyre

Call Name: Moon
Born: Nov. 5, 2011
Sire: GCh Ch. Ironhills Steele Rampage
Dam: Elray's Black Pearl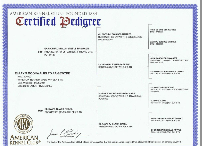 Moon was imported from Sharon Fitzgerald. He has an excellent pedigree with many Champions behind him. Moon finished his championship before 10 months of age.